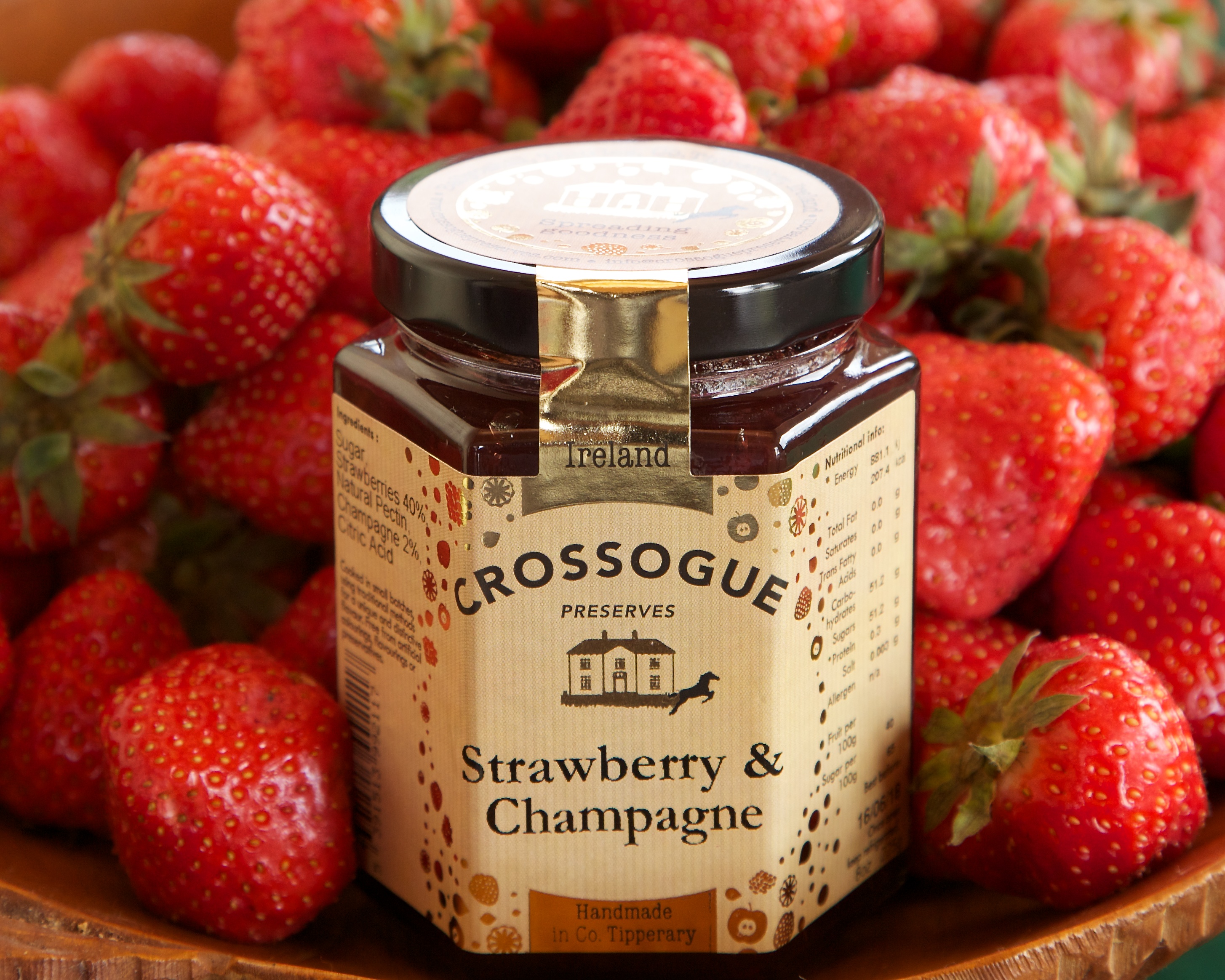 Producer of Preserves, Jams, Chutneys and Curds made using traditional cooking methods
Jams and jellies, curds, coulis and chutneys – just some of the delicious products that are made in the Crossogue Preserves kitchen in Thurles in Co Tipperary.
Everything is made in small batches, exactly as you or I would in our own kitchens. Six pounds of fruit is used at a time so there is no large-scale production. It's obvious that the highest quality ingredients combined with traditional cooking, without using any artificial colourings, preservatives or flavourings, gives a product that is not only unique but has a distinctive flavour.
This year alone, Crossogue Preserves has won three Great Taste awards: their Quince Chilly Jelly won a "2 Gold Star Award", their Apricot, Pear and Grand Marnier Jam won a "1 Gold Star Award" and their Red Pepper Chilly Chutney won a "1 Gold Star Award".
With a nucleus of fruit growing on their own farm, most of the remainder and the vegetables come from producers who grow especially for Crossogue, with blackcurrants coming from fellow Good Food Ireland Member, Mr Jeffares Blackcurrants. Seville oranges, lemons and other citrus fruit is imported from Spain due to our climate restrictions, but they remain carefully sourced.
As well as the usual range of preserves, there's also an unusual apricot and almond, pear and walnut, gooseberry and elderflower and marrow and ginger. If you prefer your jam with a bit of a kick, you could try apricot and brandy or the award-winning blackcurrant and Irish stout. Marmalades include lime and brandy and Irish whiskey.
The Crossogue products are found in most leading specialist gourmet food stores and delicatessens around Ireland, including most of our own Good Food Ireland Members. In conjunction with Bewley's importers, the products are now exported to niche stores in the USA and speciality shops in Finland and Brussels.